How to upload large files on Windows XP
2.1 copy ftp://tonchabub.com into the address bar in My Computer as shown in picture 1 and then press Enter.

2.2 A pop up will come up. It will prompt you to provide the username and password as shown in picture 2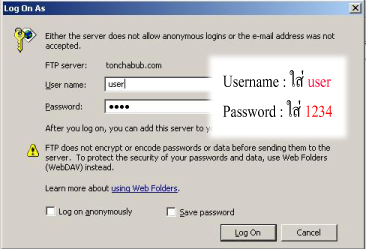 3.After clicking Log On, you may now put your work in folders as you wish.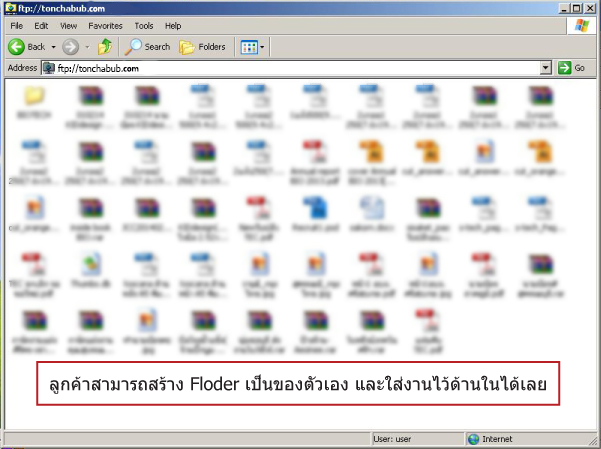 ​