White Envelope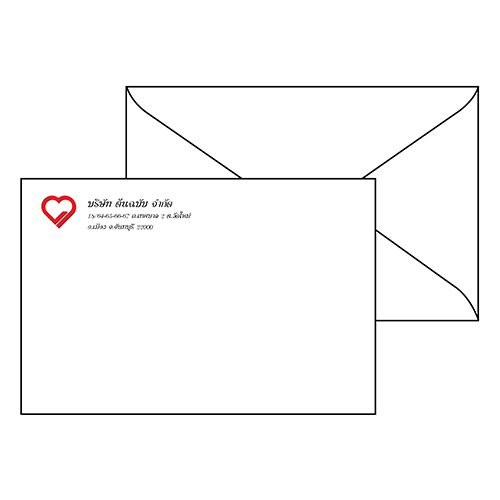 10.8 x 16.3 cm.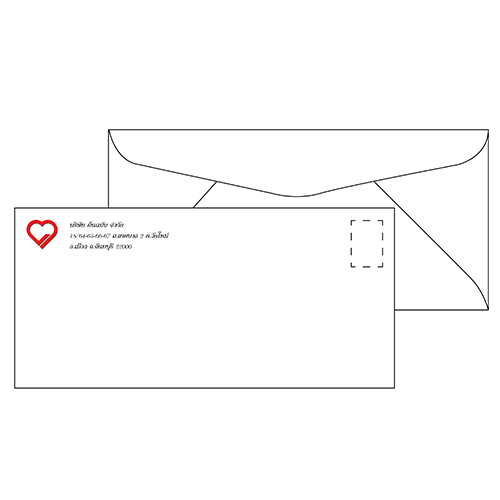 10.8 x 23.3 cm.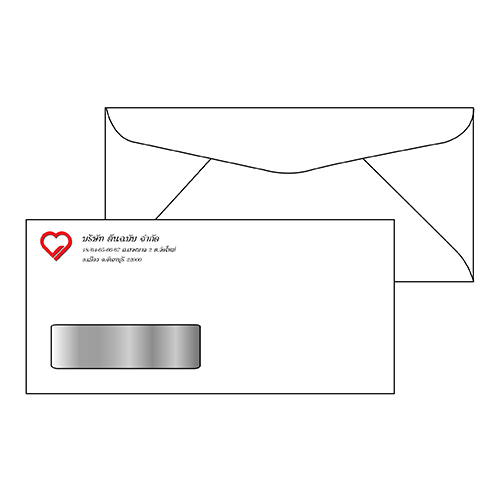 10.8 x 23.3 cm. 100 gsm.
For your convenience, please fill in the quote request form below. We will send you a quote within 24 hours.
Welcome to tonchabub.co.th
We are an online printing company that offers envelope printing to offices, shops and other businesses. In case you would like to order other types of envelopes that are not in the table, please contact us at 086-302-3383, 095-956-3287 or tonchabubprint@hotmail.com or fill in the quote request form and will get back to you within 24 hours.
When ordering
If you would like to put the logo of your company on the envelopes, please send us a logo vector file with a resolution of at least 300 ppi.
If you create your own envelope design, please ensure there is a 1cm margin at each side of the envelope (or at least one side) so that the printer feeder can work properly.
If your order involves more than 1 colour, please set the colour to the CMYK mode (which is different from the RGB mode used on screens).
ติดต่อขอใบเสนอราคา